About Us
|
Our Blog
|
Agency Sales
We'll Help You Select The

Right

Device
Call Us 1-800-771-6845
New Year Specials !!!
Click Above for Coupon Codes
ARMASIGHT Predator Thermal and Zeus-Pro in Stock !!
Some Models

Hand Select

on Sale!! Free DVR w Armasight Thermal!!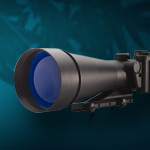 Cheap Night Vision Multipurpose Viewers
There are quite a few cheap Night Vision Scopes on the market. These lower priced night vision scopes are typically Gen 1 and digital technology. The big problem with many of these inexpensive scopes is that the recoil from most rifles including small caliber ones will often knock your zero off. This can be one of the most frustrating things that can happen to a shooter and many a scope and rifle have been thrown on the ground (and kicked) after hours of sighting in to get it perfect, only to have the night vision scope's zero "jump" on your next shot. This is why our selection of cheap Gen 1 night vision scopes is limited to the models below. They are all made to last.
The hottest thing in the market right now is the ATN X-Sight Digital Day Night Scope. These have better performance than any other Gen 1 night vision scope. There are 2 models, the ATN X-Sight 3x and the X-sight 5x. Both are digital and can be used day or night. At the price range, they are the best Gen 1 Night Scopes on the market right now. They have excellent performance for this price point and includes many great features. The wide field of view and light weight make these night scopes fast and agile. It is packed full of many innovative features and has the perfect amount of magnification for Night Vision Scopes in this range. ~NightVision4Less
Gen 1 Night Vision Multipurpose Viewers
(17)