About Us
|
Our Blog
|
Agency Sales
We'll Help You Select The

Right

Device
Call Us 1-800-771-6845
New Year Specials !!!
Click Above for Coupon Codes
ARMASIGHT Predator Thermal and Zeus-Pro in Stock !!
Some Models

Hand Select

on Sale!! Free DVR w Armasight Thermal!!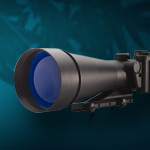 D-760 Night Vision Scopes
The D-760 night scope and the D-790 night scope are the king of kings of long range night vision scopes. This powerful 6x magnification scope can reach out farther and in darker conditions than any other model on the market. The popularity of the D760 Night Vision Scopes is a result of it's dominating effectiveness, with almost a cult following among serious night vision users. From Law Enforcement Officers to Hog Hunters the D-760 night vision Scope is the top choice for serious long distance night shooters, especially in Gen 3 night scopes. The outstanding low light performance is matched with super toughness in almost any environment as well as recoil resistance up to and including 50 caliber BMG rifles. NightVision4Less is proud to offer 10 different models of Gladius 760 scopes as you will see below. For increased versatility and performance we particularly like the hand select models with Manual Gain Control. And now introducing, the new D-790 Night vision Scope. This powerful 6x magnification scope is equipped with high performance lenses that are up to 30% better than the D-760 lenses. The D790 night Scope also has more ergonomic housing and controls. If you would like help choosing all of our different models please feel free to call us at 1-800-771-6845. We would be happy to guide you through the different choices now including the Magnus 790 scope.
D-760 Night Vision Scopes
D-760 Night Vision Scopes
(13)
D-760 Night Vision Multipurpose Viewer, Gen 2+HP (Night Optics)

Our Night Optics D-760 Night Vision Scope Gen 2+HP
Image Intensifier Tube Type: High Performance Generation 2
Image Tube Summary: Best Gen 2 image tube available. Vastly superior performance than Gen 2 MS (Mil-Spec) or Gen 2 ST (Standard) image tubes .Performance is very close to Gen 3 however tube life is shorter than a Gen 3 image tube so if available in a similar price range recommend going with a Gen 3 unit.

High Perf. Gen 2+
Manual Gain Control

D-760 Night Vision Multipurpose Viewer, Gen 2+BW - White Phosphor (Night Optics)

D-760 Night Vision Multipurpose Viewer, Gen 2+BW - White Phosphor (Night Optics)

High Perf. Gen 2+
White Phosphor
Manual Gain Control

D-790 6x Gen 2+ HP Night Vision Multipurpose Viewer

D-790 6x Gen 2+ HP Night Vision Multipurpose Viewer

High Perf. Gen 2+
Manual Gain Control

D-790 6x Gen 2+ WPT Night Vision Multipurpose Viewer White Phosphor

D-790 6x Gen 2+ WPT Night Vision Multipurpose Viewer White Phosphor

High Perf. Gen 2+
White Phosphor
Manual Gain Control

D-760 Night Vision Multipurpose Viewer, Gen 3 STM (Night Optics)

"Our Night Optics D-760 Night Vision Scope Gen 3 STM
Image Intensifier Tube Type: Standard Generation 3 (includes data sheet) with Manual Gain Control
Image Tube Summary: Standard Generation 3 image tube is an excellent value. These are the most inexpensive Gen 3 products and the fact that they have image tube data sheets usually indicates that they are good quality. These Standard Gen 3 tubes are not typically as good as the Gen 3A (Alpha or A Grade) however the Gen 3 Standard allows you to get Gen 3 performance at a great price!
Noteworthy Features: Manual Gain Control
Feature Summary: The Manual Gain Control is one of the best performance enhancing options you can have on a night vision device. It gives the user control to ""tweak the brightness"" of the night vision device to the users preference based on light conditions which will result in resolving objects that were too washed out or too dark to previously be identified."

Standard Gen 3
Manual Gain Control

D-760 Night Vision Multipurpose Viewer, Gen 3 AGM (Night Optics)

"Our Night Optics D-760 Night Vision Scope Gen 3 AGM
Image Intensifier Tube Type: ITT Pinnacle / Autogated Gen 3 - Hand Select with Manual Gain Control (includes data sheet)
Image Tube Summary: Our ITT Pinnacle image tubes are the elite level of night vision image tubes. Equipped with autogated power supplies that excel in all low light conditions regardless of artificial ""light pollution"" that exists in urban areas. Autogating greatly reduces ""halo/blooming"" around light sources and eliminates the need for the unit to go into light-overload shutdown when exposed to excessive light. For use in urban areas or in ""light polluted"" situations our Gen 3 AG image tubes will double your night vision capability!
Hand Select Quality: Our Hand Select Image Tubes are spectacular - the best you can get! With a signal to noise ratio of 27.00 or higher and their exceptional image clarity expect superior performance in the darkest environments thus giving you longer range and better resolution in low light.
Noteworthy Features: Manual Gain Control
Feature Summary: The Manual Gain Control is one of the best performance enhancing options you can have on a night vision device. It gives the user control to ""tweak the brightness"" of the night vision device to the users preference based on light conditions which will result in resolving objects that were too washed out or too dark to previously be identified."

Autogated/Pinnacle
Manual Gain Control

D-760 Night Vision Multipurpose Viewer, Gen 3 AGM-HS Hand Select (Night Optics)

"Our Night Optics D-760 Night Vision Scope Gen 3 AGM-HS
Image Intensifier Tube Type: ITT Pinnacle / Autogated Gen 3 - Hand Select with Manual Gain Control (includes data sheet)
Image Tube Summary: Our ITT Pinnacle image tubes are the elite level of night vision image tubes. Equipped with autogated power supplies that excel in all low light conditions regardless of artificial ""light pollution"" that exists in urban areas. Autogating greatly reduces ""halo/blooming"" around light sources and eliminates the need for the unit to go into light-overload shutdown when exposed to excessive light. For use in urban areas or in ""light polluted"" situations our Gen 3 AG image tubes will double your night vision capability!
Hand Select Quality: Our Hand Select Image Tubes are spectacular - the best you can get! With a signal to noise ratio of 27.00 or higher and their exceptional image clarity expect superior performance in the darkest environments thus giving you longer range and better resolution in low light.
Noteworthy Features: Manual Gain Control
Feature Summary: The Manual Gain Control is one of the best performance enhancing options you can have on a night vision device. It gives the user control to ""tweak the brightness"" of the night vision device to the users preference based on light conditions which will result in resolving objects that were too washed out or too dark to previously be identified.
"

Autogated/Pinnacle
Manual Gain Control
Hand Select Tube

D-760 Night Vision Multipurpose Viewer, Gen 3 AGM-HS Hand Select - Filmless - White Phosphor (Night Optics)

D-760 Night Vision Multipurpose Viewer, Gen 3 AGM-HS Hand Select - Filmless - White Phosphor (Night Optics)

Autogated/Pinnacle
White Phosphor
Unfilmed / High Recoil
Manual Gain Control
Hand Select Tube

D-760 Night Vision Multipurpose Viewer, Gen 3 AGM-HS Hand Select - Filmless (Night Optics)

D-760 Night Vision Multipurpose Viewer, Gen 3 AGM-HS Hand Select - Filmless (Night Optics)

Autogated/Pinnacle
Unfilmed / High Recoil
Manual Gain Control
Hand Select Tube

D-790 6x Gen 3 Autogated Night Vision Multipurpose Viewer

D-790 6x Gen 3 Autogated Night Vision Multipurpose Viewer

Autogated/Pinnacle
Manual Gain Control

D-790 6x Gen 3 Autogated Hand Select Night Vision Multipurpose Viewer

D-790 6x Gen 3 Autogated Hand Select Night Vision Multipurpose Viewer

Autogated/Pinnacle
Manual Gain Control
Hand Select Tube

D-790 6x Gen 3 Autogated Night Vision Multipurpose Viewer - Hand Select - Filmless

D-790 6x Gen 3 Autogated Night Vision Multipurpose Viewer - Hand Select - Filmless

Autogated/Pinnacle
Unfilmed / High Recoil
Manual Gain Control
Hand Select Tube

D-790 6x Gen 3 Autogated Night Vision Multipurpose Viewer - Hand Select - Filmless - White Phosphor

D-790 6x Gen 3 Autogated Night Vision Multipurpose Viewer - Hand Select - Filmless - White Phosphor

Autogated/Pinnacle
White Phosphor
Unfilmed / High Recoil
Manual Gain Control
Hand Select Tube