ATN Quick Release Mount
Price: $99.95
You Save: $20.00
Free Ground Shipping!
Free Gifts with Purchase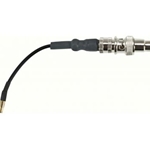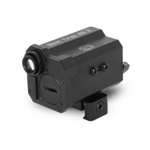 Quick Release Mount for ATN PS22 frontal night vision attachment.
Just turn the levers to unlock and remove your PS22. Ideal for a quick Multipurpose Viewer change when the conditions call for it.Applicable to:
All ATN PS 22 Day/Night Multipurpose Viewers
**Export of most Night Vision and Thermal Imaging equipment and accessories is strictly regulated by the US Department of State in accordance with the International Traffic in Arms Regulations (ITAR). By adding to cart or ordering by phone you acknowledge, understand, and agree to our
Export Policy
. You attest that you are a U.S. person and do not intend to export this product.
Reticle Type

:

N/A

Windage & Elevation Adjustment

:

N/A